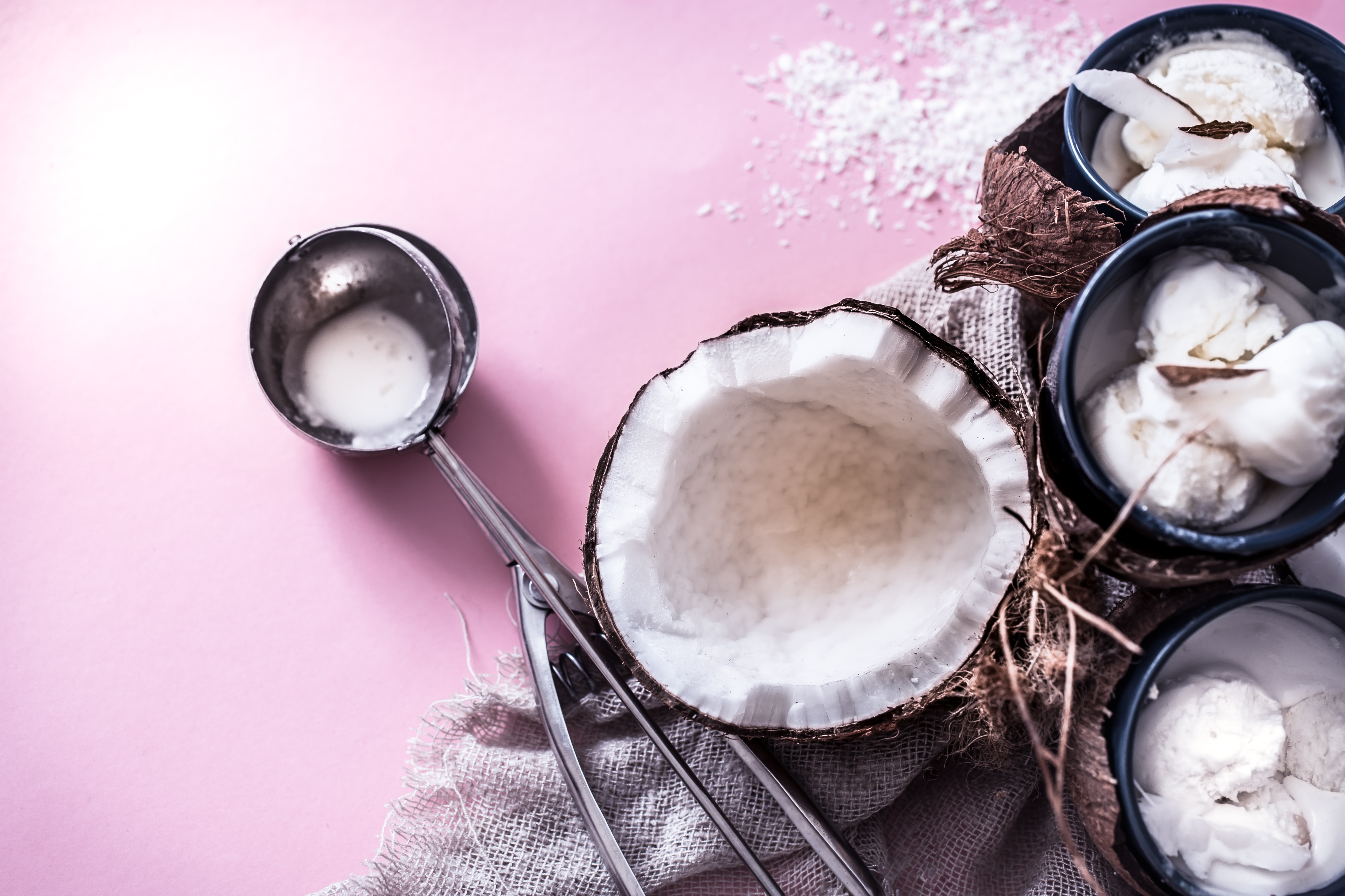 Photo Credit: Background photo created by pvproductions - www.freepik.com
Ingredients:
1 1/2 of cornflakes
1 1/2 cup of unsweetened coconut flakes
1/2 cup of roasted macadamia (finely chopped)
1/2 cup of roasted and salted pistachios
2 tablespoons of light corn syrup
1 tablespoon of sugar (adjustable)
1/4 spoon of kosher salt
Flavored ice-cream for serving (any)
Directions
Preheat the oven to 350° and line a rimmed baking sheet with parchment paper. In a large bowl, gently toss the cornflakes with the coconut and nuts. In a small microwave-safe bowl, microwave the corn syrup at high heat until steaming, about 30 seconds. Gently fold the corn syrup, sugar and salt into the cornflake mixture. Spread in an even layer on the prepared baking sheet and bake until golden brown, about 10 minutes, rotating the sheet once during baking. Transfer to a wire rack and let cool completely. Break into pieces and serve over ice cream.
Food Notes
This is a relatively easy ice-cream topping recipe that anyone could follow and add a twist to fit different tastebuds! We like this version the best - using pistachios, macadamia nuts and coconut. Best serve with chocolate ice cream, followed by pistachio, strawberry or vanilla.
PS. To add more fun to it, do consider switching or top-up other nuts like almonds, cashews, or even sweet spices.