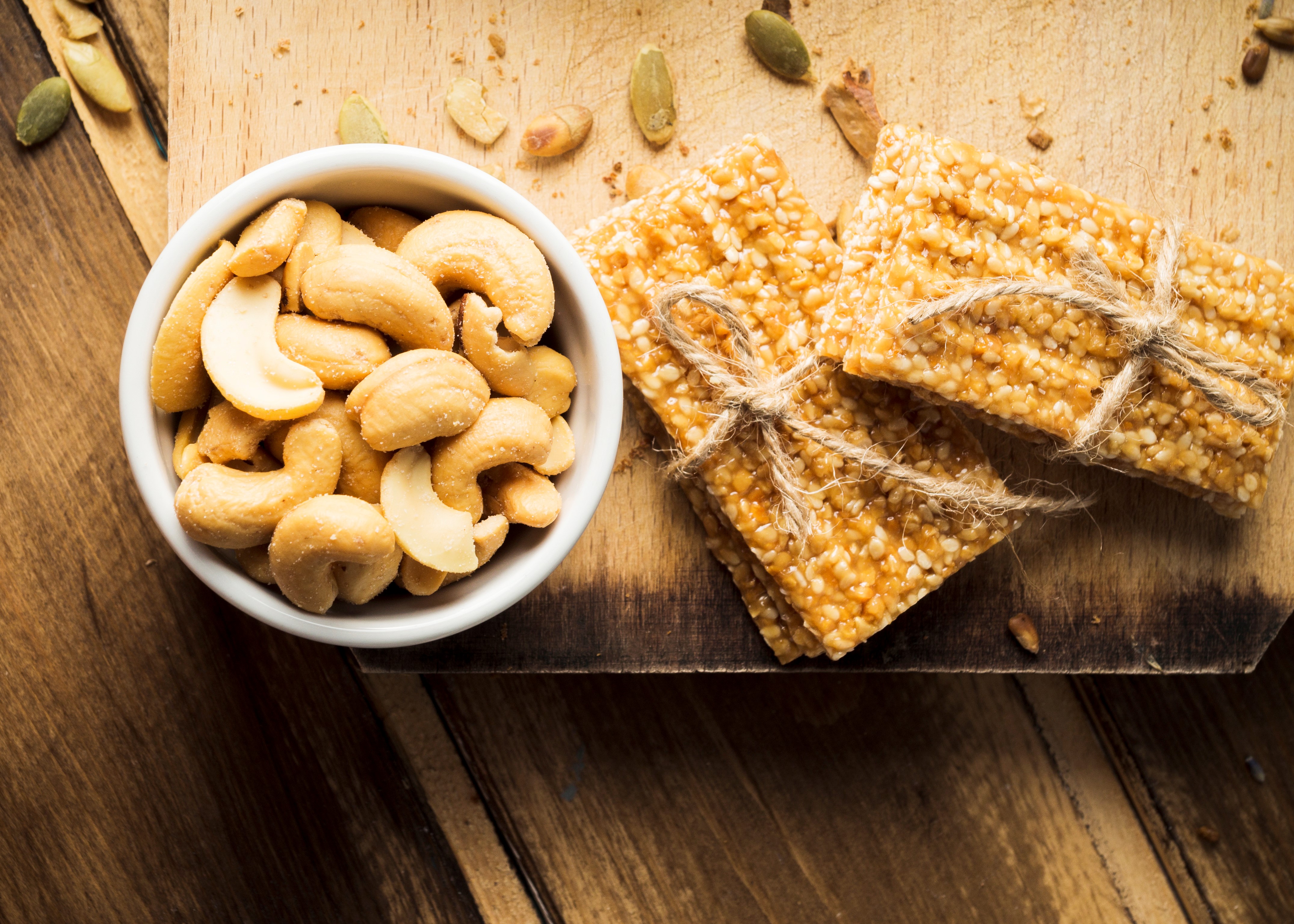 Ingredients:
2 cups of salted cashew nuts
2 tablespoons of Furikake*
1 tablespoon of toasted pumpkin seeds or sesame oil
1 teaspoon of ground turmeric
Pinch of salt
*Note: Furikake - seasoning mix that includes seaweed, sesame seeds, sugar, salt and dried bonito (fish flakes).
Directions
Preheat the oven to 350°.
On a rimmed baking sheet, toss the cashews with the furikake, oil, turmeric and season with salt.
Spread the nuts in an even layer and roast until fragrant and a deep golden brown, about 10 minutes.
Transfer to a rack and let cool slightly; serve warm
Food Notes
The delightful snack can be stored up to 3days (air-tight container) to enjoy while its fresh!